Hi there.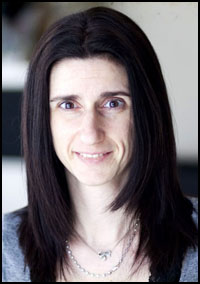 My name is Karen.
I believe that life is too short not to savor every single minute that's given to us.
I believe that we each have our own values and need to honor who we are.
I believe that everything starts with raising your awareness and paying attention to the choices you're making.
I believe that we are all capable of living fulfilled lives, right now.
I believe that while long-term goals are important and necessary, it is how we spend the ordinary moments of every day life that determines the level of happiness we feel in life.
Little tidbits about my life experience:
I am happily married and have two young boys.
I am a published artist and avid blogger.
I have worked at Wall Street and in High Tech.
I taught fifth grade in the public school system.
I have written first drafts of several novels.
I speak seven languages (most, not fluently.)
I have taught many classes online.
I can't ride a bike.
I have lived in Istanbul, Tokyo, London, Pittsburgh, New York City, San Diego and the Bay Area.
I own a family photography business.
I am an avid learner.
When I coach:
I have no personal agenda. I am here for you.
I listen carefully and also pay attention to what you don't say.
I am kind and will not hesitate to challenge you.
I show up, ready and open.
I am committed to helping you savor every last drop.